Mr. Flicker is good at letting
You know that he has come to see you
His loud pecking on the house shows us
His beak is very strong.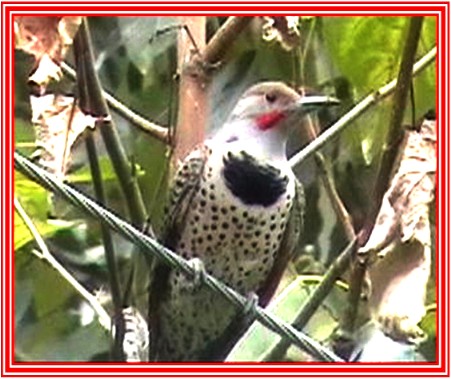 Flicker
Flicker gives the warning call
That I'm here, to all
His colors have no lack
White and red and black.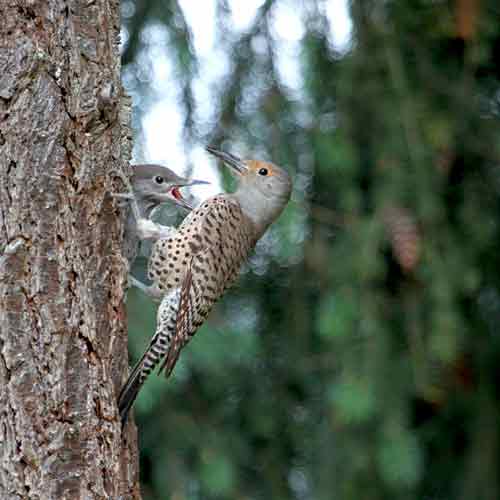 Flicker Hole In The House
From time to time the flickers will come and peek in the window and start pecking on the walls of the house. Often in the summer time we see them scrounging through the grass. And sometimes they will even land on the bird feeder.
One day this flicker gave us quite a long concert with his pecking and we began to wonder if he wasn't planning to come right through the wall to join us inside the house. He had made a good size hole high up on the front of the house so we took measure to try to divert his attention but before long he was back again. By the looks of things he was determined to have his nest right inside the wall. We decided it would be better not to have him take over the conquering of the place so a piece of metal was secured over the hole. They still come and peck from time to time for bugs or whatever they are doing, but there are no more big holes. We enjoy seeing the beautiful, colorful woodpeckers and it is very nice they can get so friendly. It would be great to see their nest but we couldn't have it in the house.