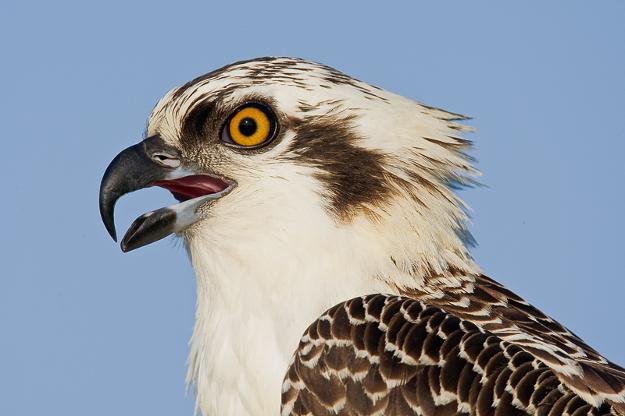 The Osprey
SOON as the sun, great ruler of the year,
Bends to our northern climes his bright career,
And from the caves of ocean calls from sleep
The finny shoals and myriads of the deep;
When freezing tempests back to Greenland ride,
And day and night the equal hours divide,
True to the season, o'er our sea-beat shore,
The sailing osprey high is seen to soar,
With broad, unmoving wing. Now, circling slow,
He marks each straggler in the deep below;
Sweeps down like lightning! Plunges with a roar!
And bears his struggling victim to the shore.
Wilson.
Most awful is thy deep and heavy boom,
Gray watcher of the waters! Thou art king
Of the blue lake; and all the winged kind
Do fear the echo of thine angry cry.
How bright thy savage eye! Thou lookest down,
And seest the shining fishes as they glide;
And poising thy gray wing, thy glossy beak
Swift as an arrow strikes its roving prey.
() Mimes I see thee,
through the curling mist,
Dart, like a spectre of the night, and hear
Thy strange, bewitching call, like the wild scream
Of one whose life is perishing in the sea.
Lellan