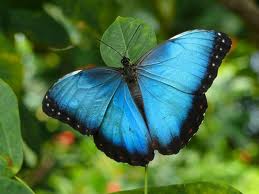 Blue Morpho
When you see this shiny blue
You want to hold it too
It surely is paper-thin
So you almost see right through.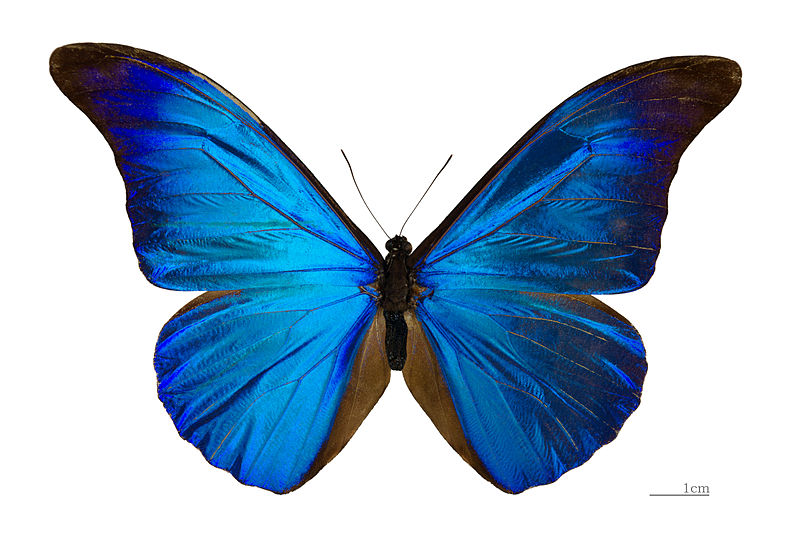 Morpho
This word Morpho means changed or modified and is the name of 29 species of butterflies that live in South and Central America and Mexico, and their sizes vary from 3-8 inches on the wingspan according to their kind. Some of the female will be shiny but mostly it is the males with iridescent shimmers. It is a reaction from the way the scales are formed on the wings and depending on the direction you look at it, it can look another shade in its shining glory. They fly in a bobbing manner and are easy to catch. They are poisonous because they eat plants that are poisonous and the caterpillar fur can also be irritating to the skin. Their life from the egg to the death of the butterfly is about 115 days.
They are used for lots of displays and are made into crafts and different arts.
The colors can vary as is shown in the pictures.
I can hardly wait to see these wonderful creations in heaven and hold them and just think, they will never die.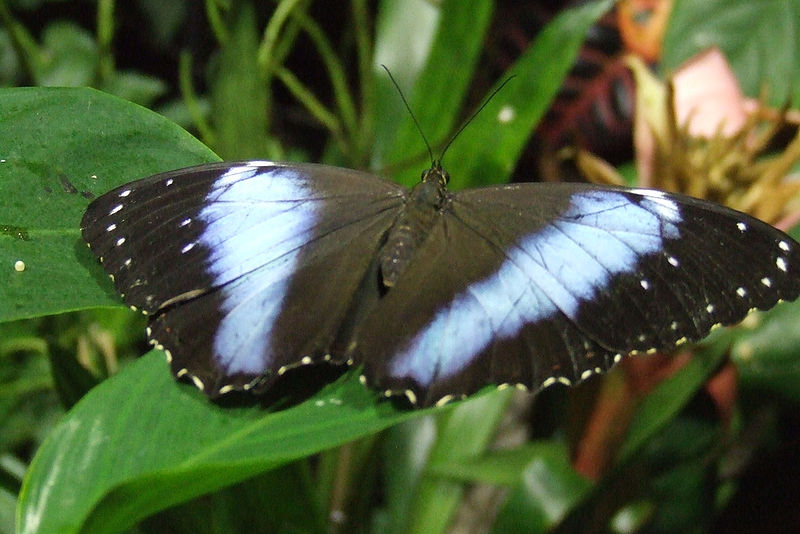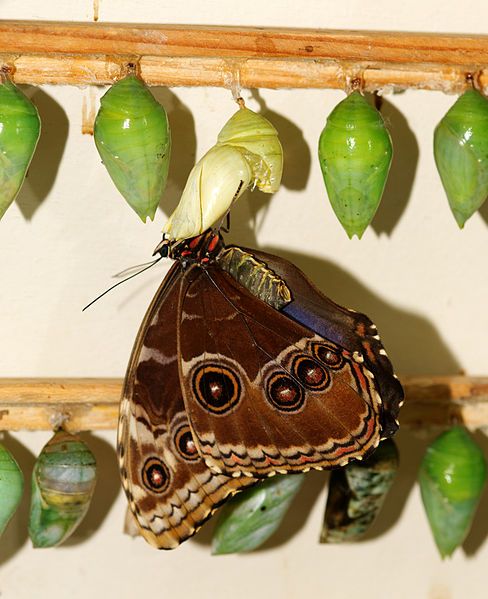 Just came out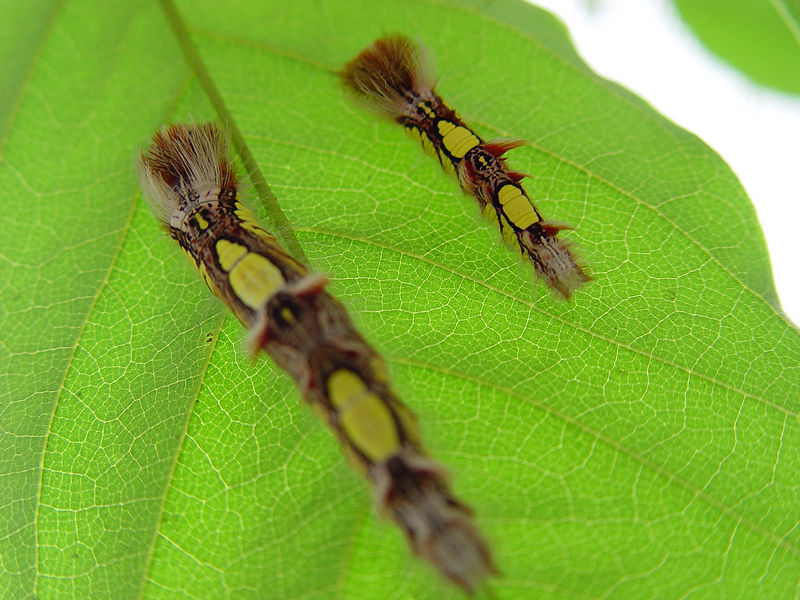 Caterpillar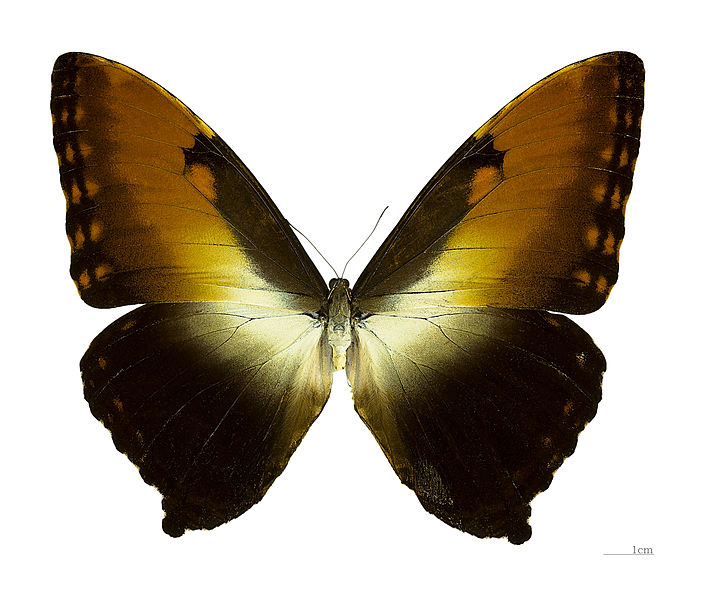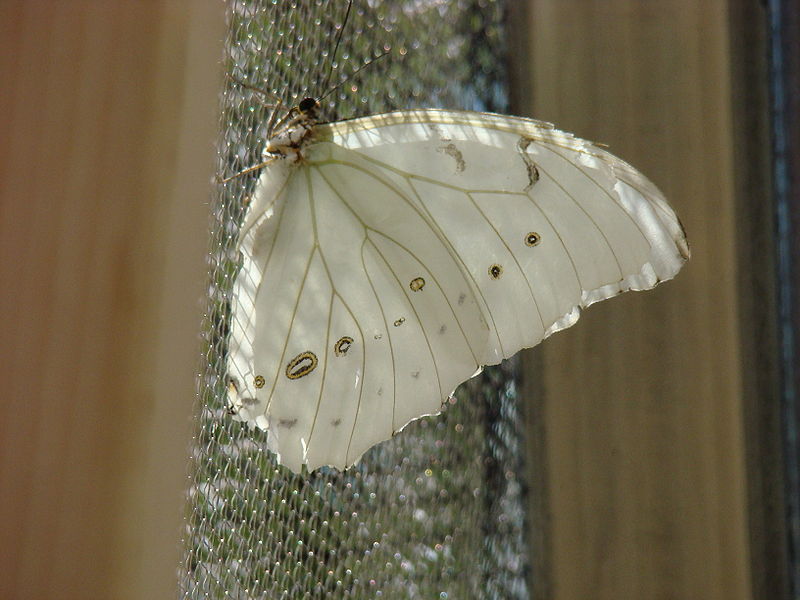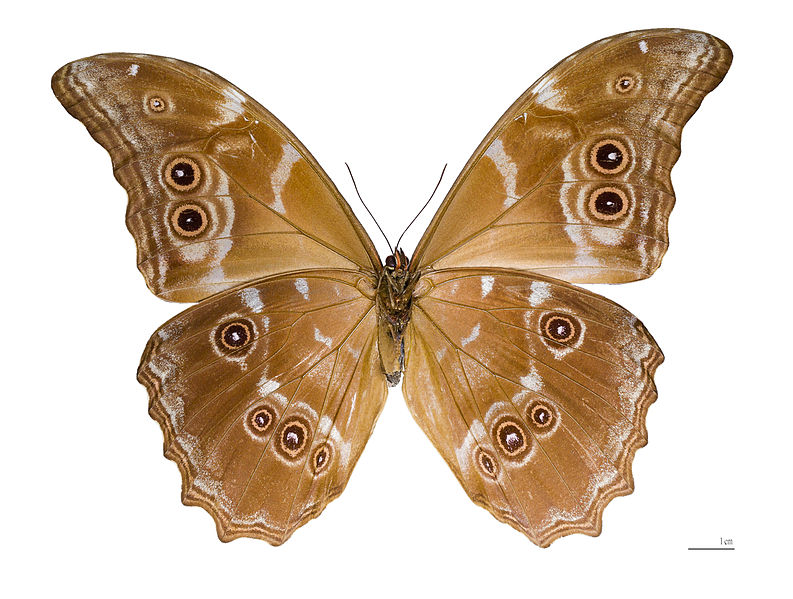 Underside