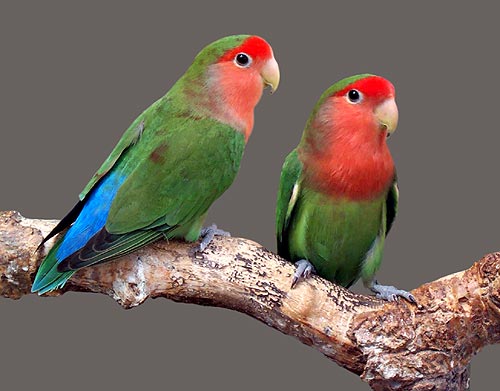 Love Birds
Sitting on the bough
They are just so pretty now
With dark eyes so round
Sweet twitter, twitter sound.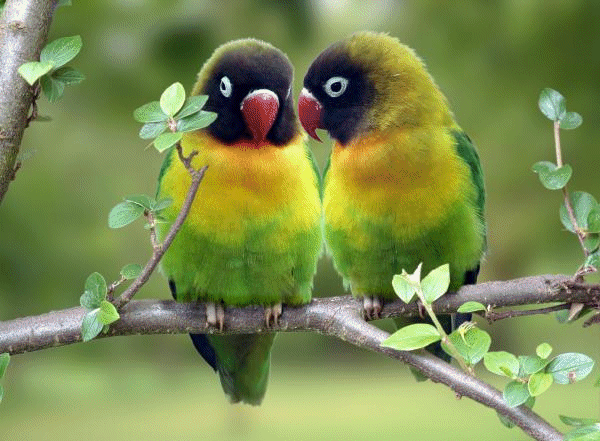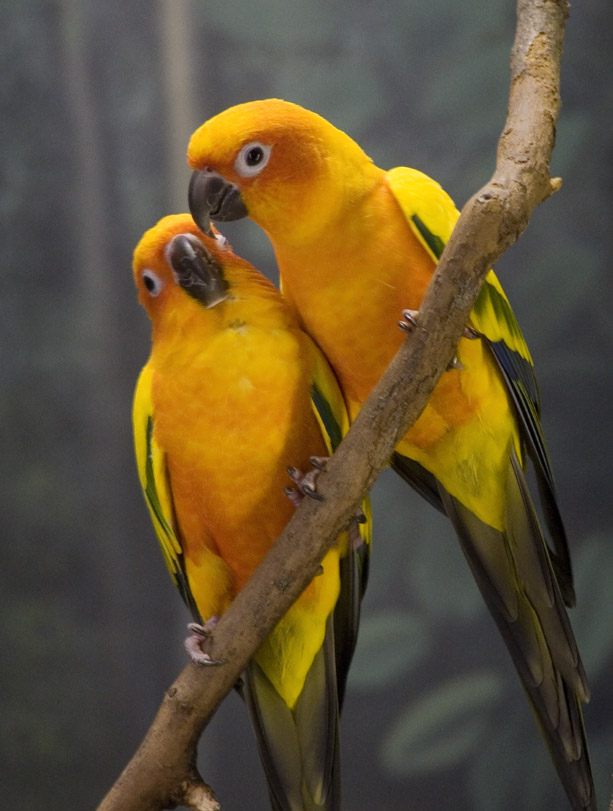 Love Birds
Lovebirds are delightful and heavenly. You can't help but wonder what they will be like in the glories to come in heaven. In the jungles of Africa you will see them flit from tree to tree enjoying the leaves and fruits and seeds found in the lush atmosphere of the tropics. They live in small flocks in the trees. They like to sit side by side. Two will be sitting together giving their attention to each other. They are like a small parrot and usually have the green colors with some red or yellow decorations.
When building the nest some kinds will carry the building materials stuck into the rump feathers and some will carry the materials in the beak. They will mate several times while the nest is in the making process and then she will spend several hours just sitting in the nest before the eggs are laid a few days later. She will lay an egg every other day until there are four to six eggs in the nest. These are very sociable, bonding birds that will bond for life.
They are often used for pets so you can imagine how much time they require for such a relationship they need to keep them happy and pleasant to live with.
Look how thick and strong their beaks are.